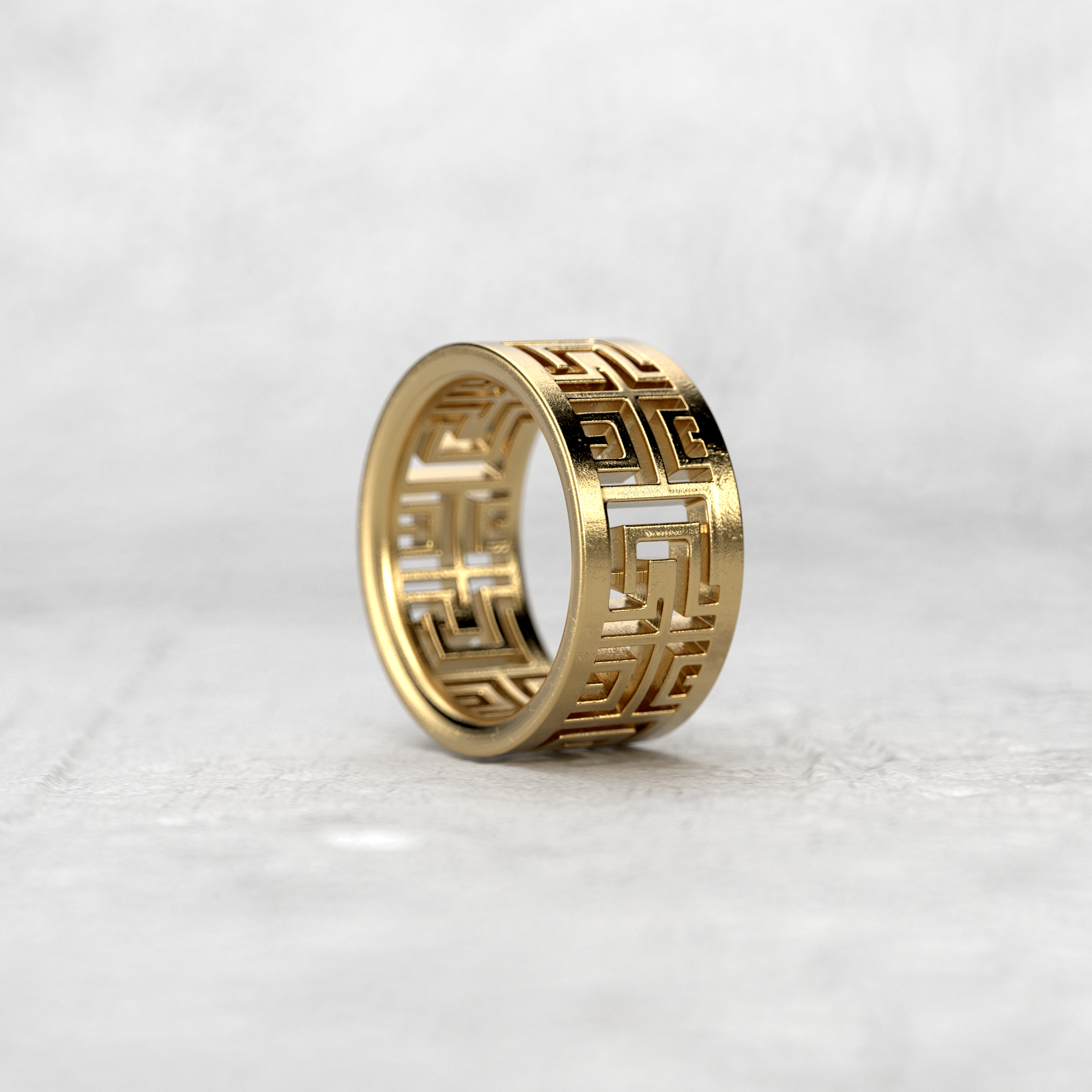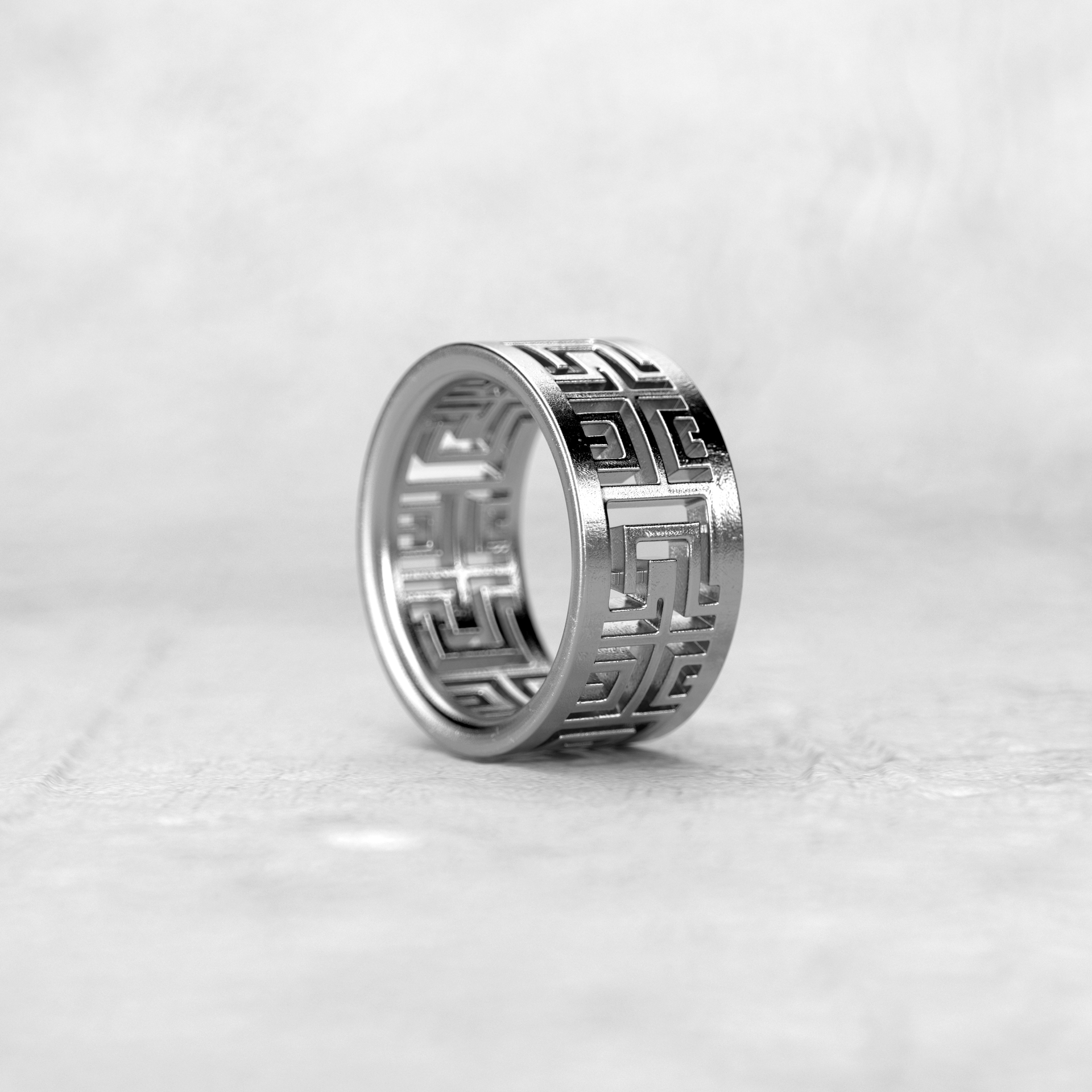 THE LOGOS RING TAKES ITS INDIVIDUALITY FROM THE SEVEN CIRCUIT LABYRINTH, PAYING TRIBUTE TO THE JOURNEY OF THESEUS AND THE CONQUEST OF ONE'S MIND.
THIS RING ACTS AS A BEACON FOR LABYRINTHINE DESIGN AND GOLDEN TOTALITY; ITS CRISP LINES AND EDGES BALANCE THE WORLDS OF LUCIDITY AND AMBIGUITY.

A STATEMENT ON EXPANDING PERSPECTIVES AND UNEARTHING HIDDEN TRUTHS.
AURME / GOLD
(20.5 K) 
Pure Organic Yukon Gold (AU) 86% - Pure Organic Yukon Silver (AG) 14%
ARGENTA / SILVER 
(925)
Pure Organic Silver (AG) 92.5% - Glacial Copper (CU) 7% - Organic Yukon Gold (AU) .5%