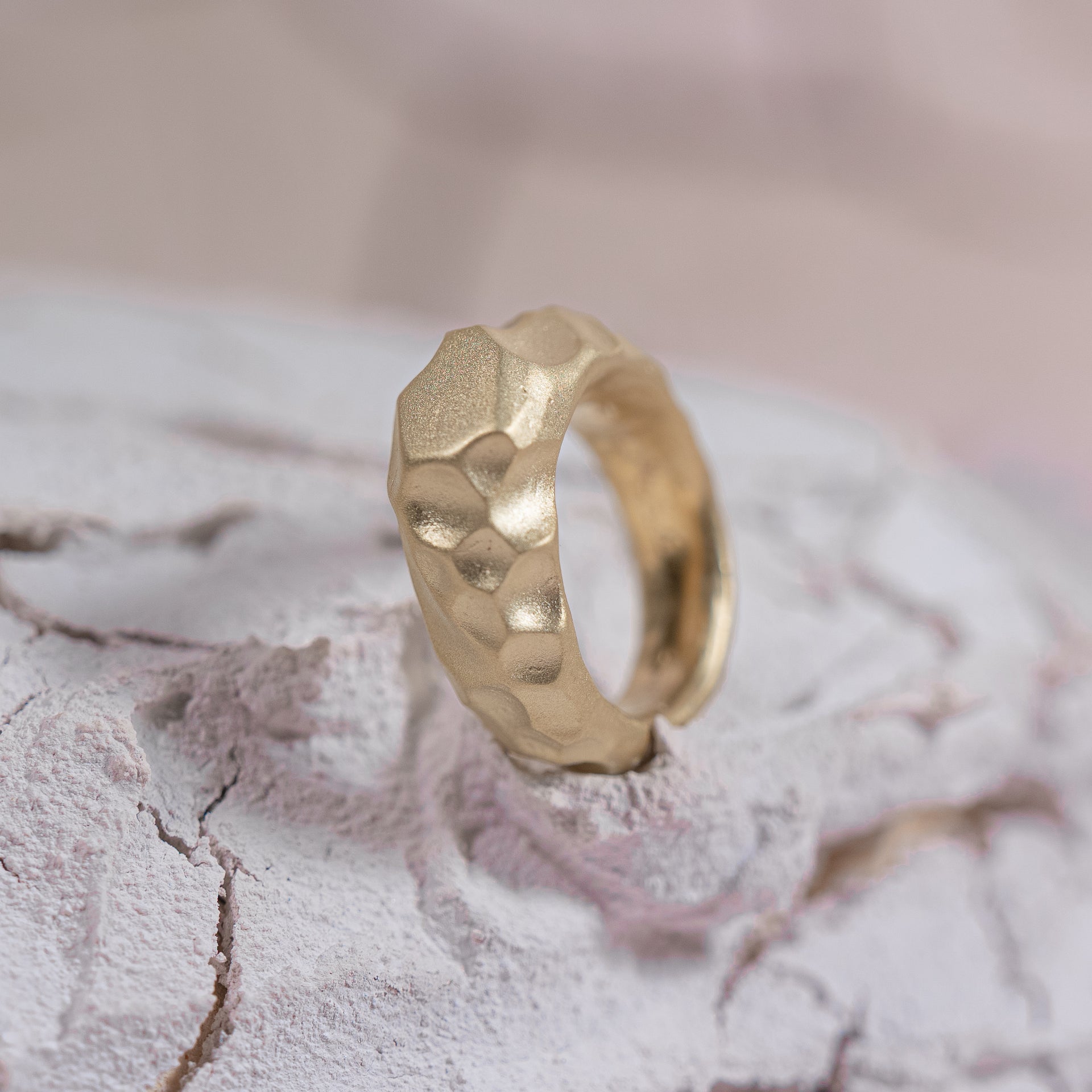 Brazen and unorthodox, the OSUPA holds a special place in the A_SIMETRIK Series.
Its perfectly calculated imperfections and atypical curvature give the OSUPA ring the essence of an artifact.
Reflecting the raw beauty of antiquity mixed with modern innovation.
Order from chaos, peace from conflict. Hand carved and fractured to ensure its fragments contain a perfect circle. This is the ethos of the A_SIMETRIK collection, combining the lost and the found to create the exquisite.
+ PRECIOUS METAL
.800 / 19 K 
Blend : Pur Organic Yukon / Australian Gold Blend (AU) 80%, Pur Organic Silver (AG) 20%