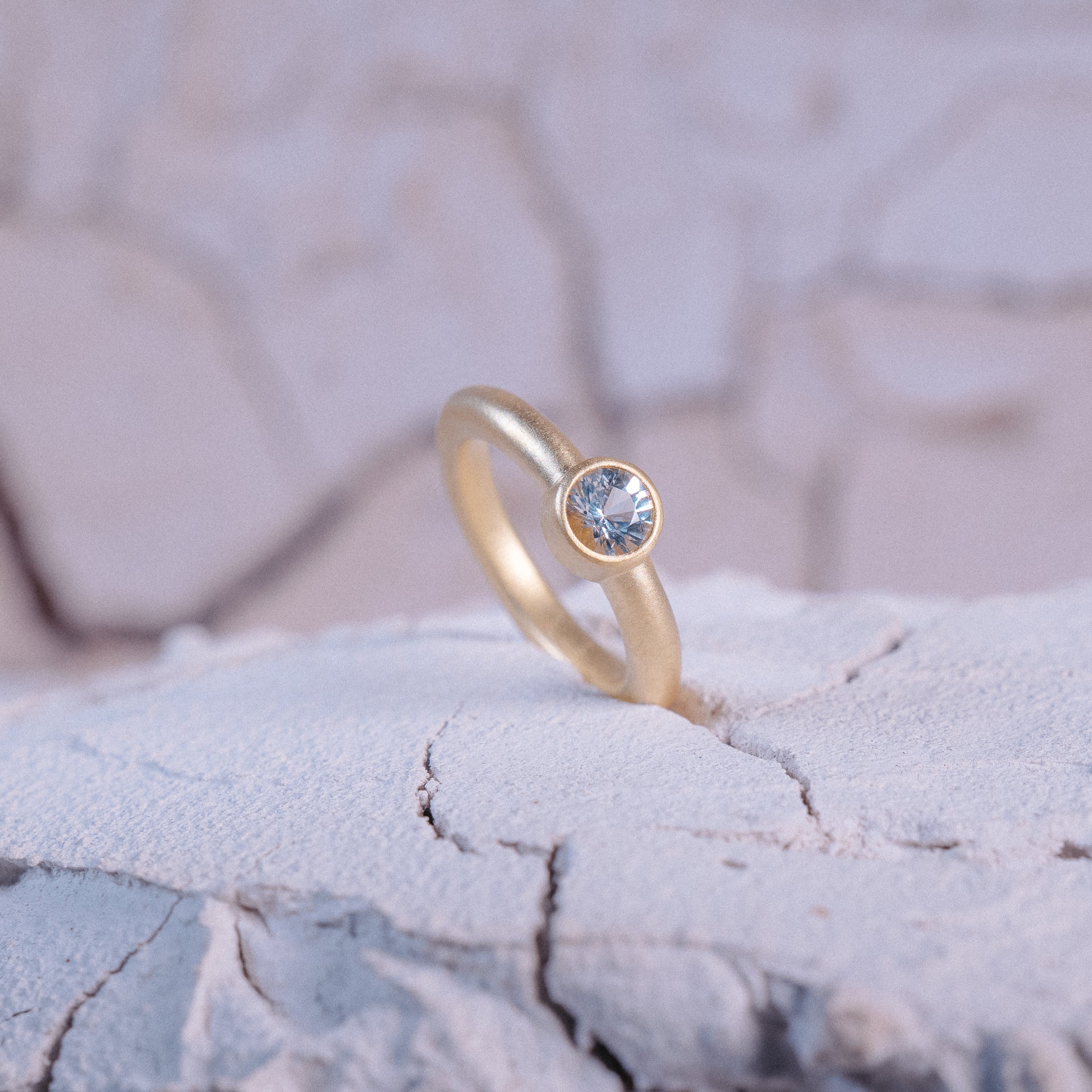 This variation of the JEWL ring is a classic and clear paragon within the JEWL style.
The ultimate statement in modern nobility. 
Crafted for those who rule their own realm,
and make their own rules.
Adorned by the delicate yet dangerous,
that is the spirit of the JEWL ring.
The IKON collection is an ode to sovereign traditions and ancient exactitude. Each member of this cryptic ensemble embodies fluidity and regal recognition. An elite sect of ordainments that defined class and refined elegance worn by nobility as a showcase of their storied legacies.
+ PRECIOUS METAL
 .800 / 19 K
Blend : Pur Organic Yukon / Australian Gold Blend (AU) 80%, Pur Organic Silver (AG) 20%
+ PRECIOUS MINERAL

Phenakite, Okuta-didan Mine, Jos Plateau, Nigeria ( 5mm / 0.45 ct)