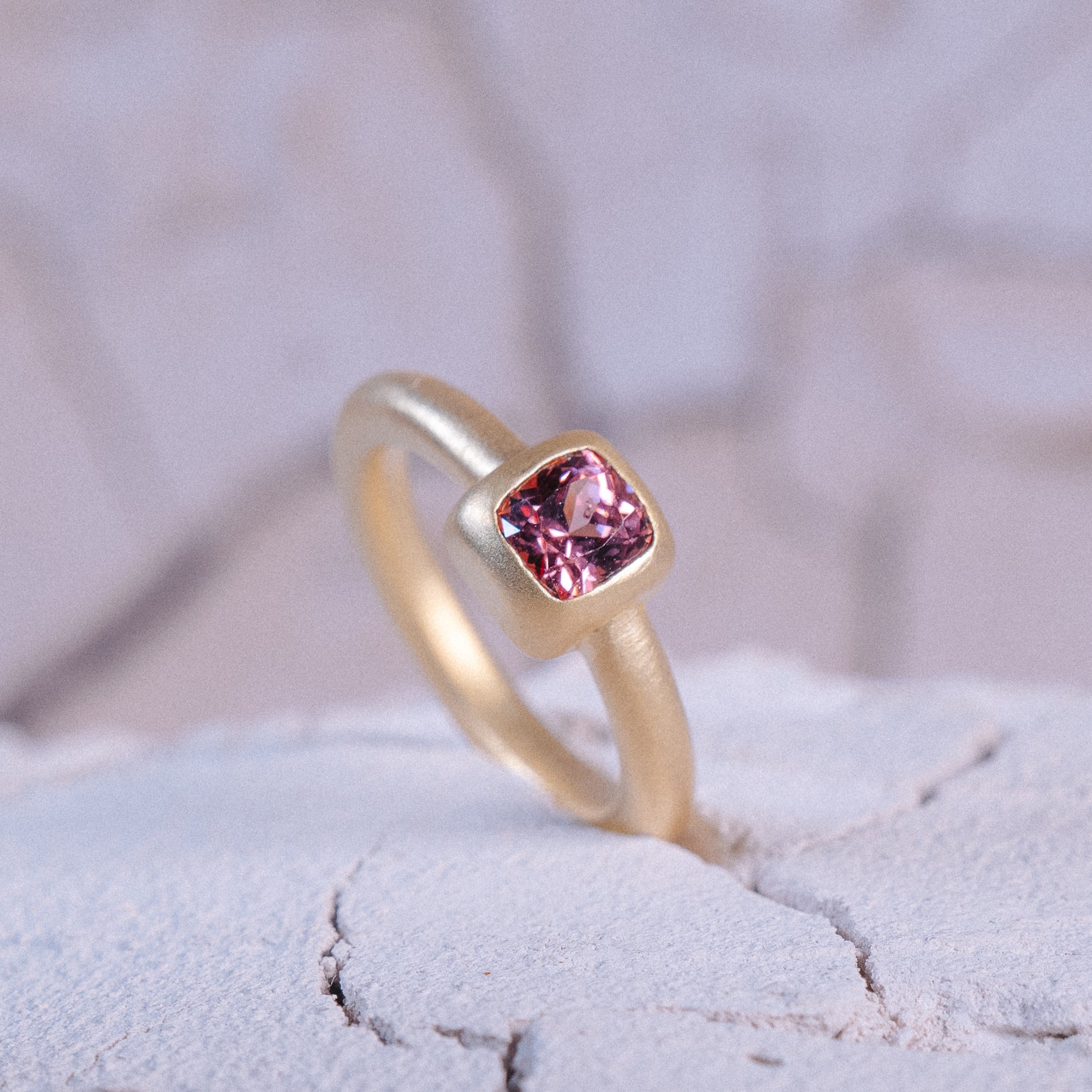 This adaptation of the JEWL ring adds contrast and range to the classic design.
The ultimate statement in modern nobility. 

Crafted for those who rule their own realm,
and make their own rules.
Adorned by the delicate yet dangerous,
that is the spirit of the JEWL ring.
The IKON collection is an ode to sovereign traditions and ancient exactitude. Each member of this cryptic ensemble embodies fluidity and regal recognition. An elite sect of ordainments that defined class and refined elegance worn by nobility as a showcase of their storied legacies.
+ PRECIOUS METAL
 .800 / 19 K
Blend : Pur Organic Yukon / Australian Gold Blend (AU) 80%, Pur Organic Silver (AG) 20%
+ PRECIOUS MINERAL

Lotus Garnet, Mahange Tanzania (1.2 ct)
Unearthed in the Mahenge region of north Tanzania, Lotus Garnet was only recently discovered in late 2015. Found in alluvial mines, the amount of rough is unknown and each production is small and has a variation in color with every pocket produced.
Lotus Garnet is a member of three garnet families, pyrope, spessartine and almandine and is usually found in conjunction with rhodolite garnet and spinel.
Lotus Garnets are best viewed in sunlight and have a slight red fluorescence which can give the appearance of color change.