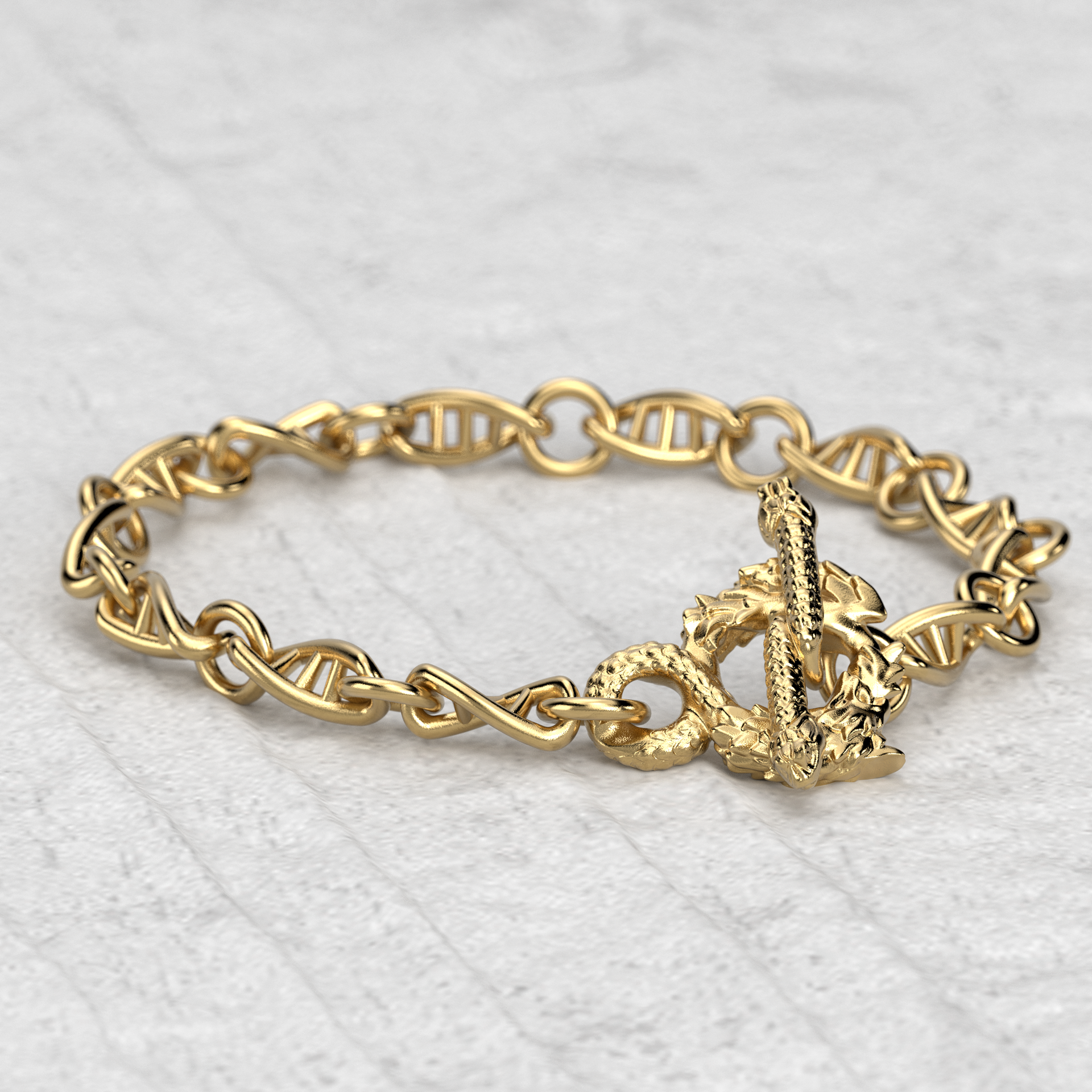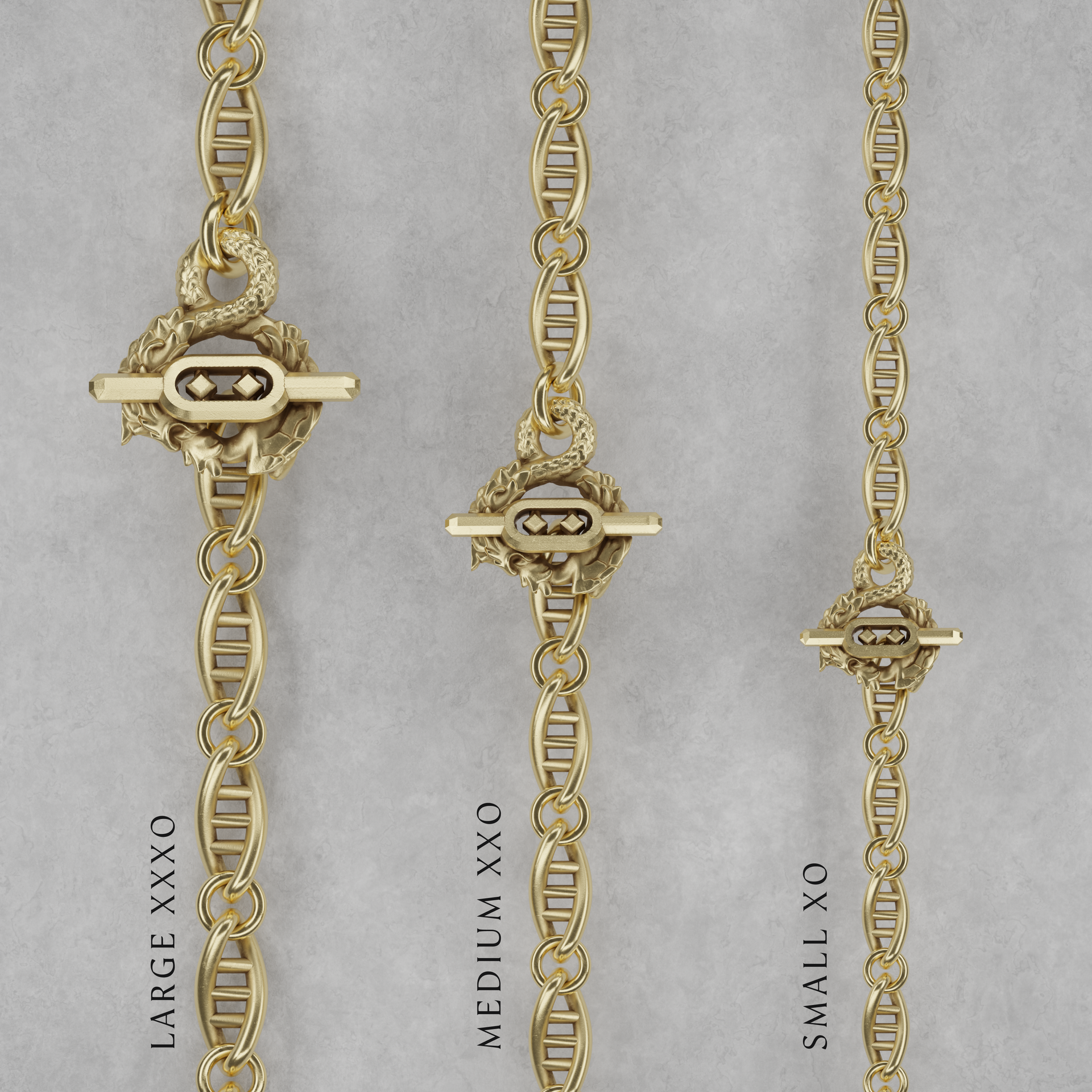 The Helix bracelet is Myst's take on the complexity of the helix; it is a complex DNA strand, and each golden thread of this chain flows with ageless cosmic energy. 
The Helix bracelet takes full advantage of Myst's iconic design aesthetic to create a piece with innate allure and brilliance, an elegant piece that demonstrates Myst's commitment to peerless beauty.
A piece that combines simplicity, beauty, and tasteful nonconformity.
AURME / GOLD
(20.5 K) 
Pure Organic Yukon Gold (AU) 86% - Pure Organic Yukon Silver (AG) 14%
ARGENTA / SILVER 
(925)
Pure Organic Silver (AG) 92.5% - Glacial Copper (CU) 7% - Organic Yukon Gold (AU) .5%