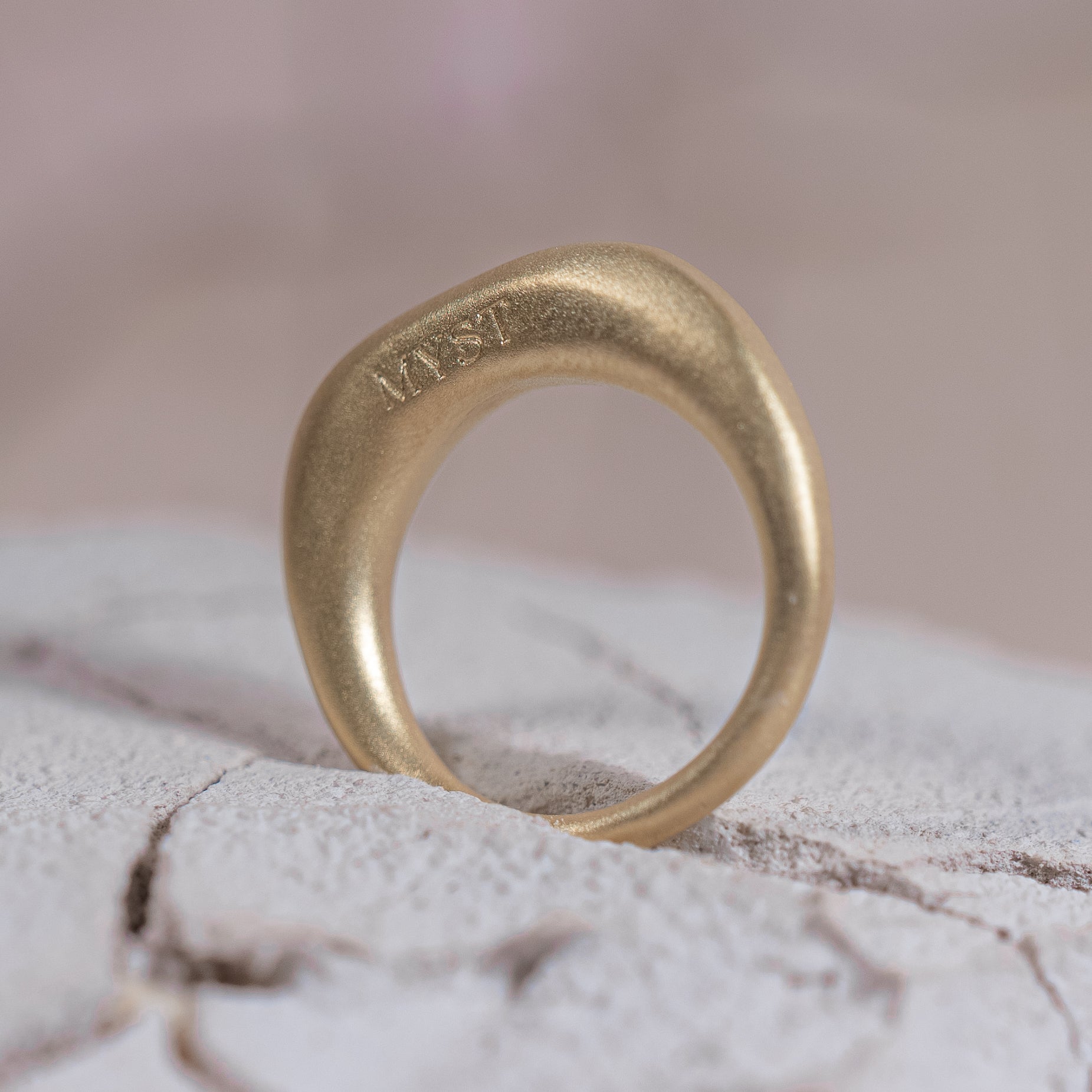 The SOLA signet holds a fine airy disposition within the IKON collection.
Its clarified edges and subtle motif lend a sense of expression and motion.
But despite its smooth edges, it still cuts through the customary with grace and undeniable glamour. 
 The IKON collection is an ode to sovereign traditions and ancient exactitude. Each member of this cryptic ensemble embodies fluidity and regal recognition. An elite sect of ordainments that defined class and refined elegance worn by nobility as a showcase of their storied legacies.

+ PRECIOUS METAL  
.800 / 19 K 
Blend: Pur Organic Yukon / Australian Gold Blend (AU) 80%, Pur Organic Silver (AG) 20%