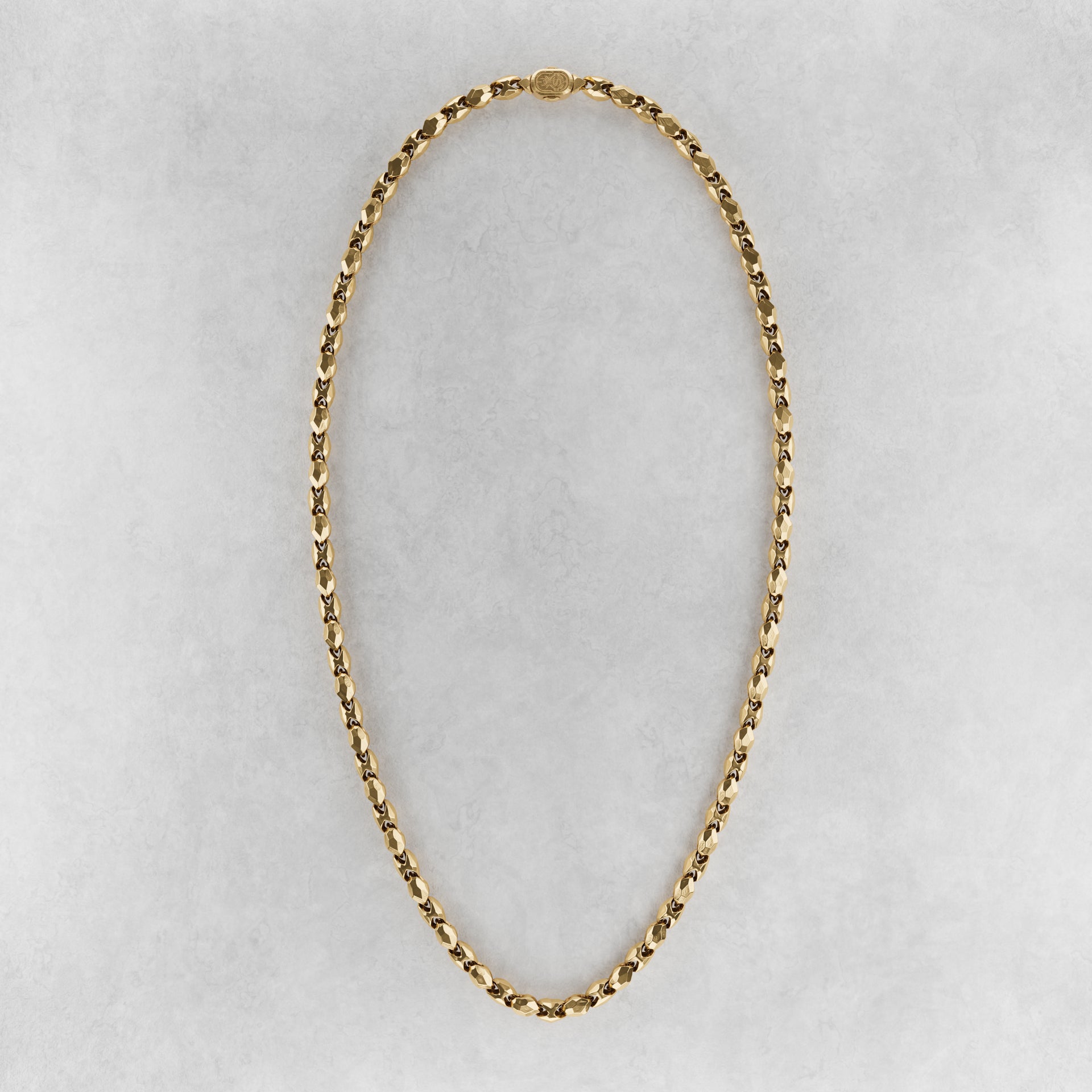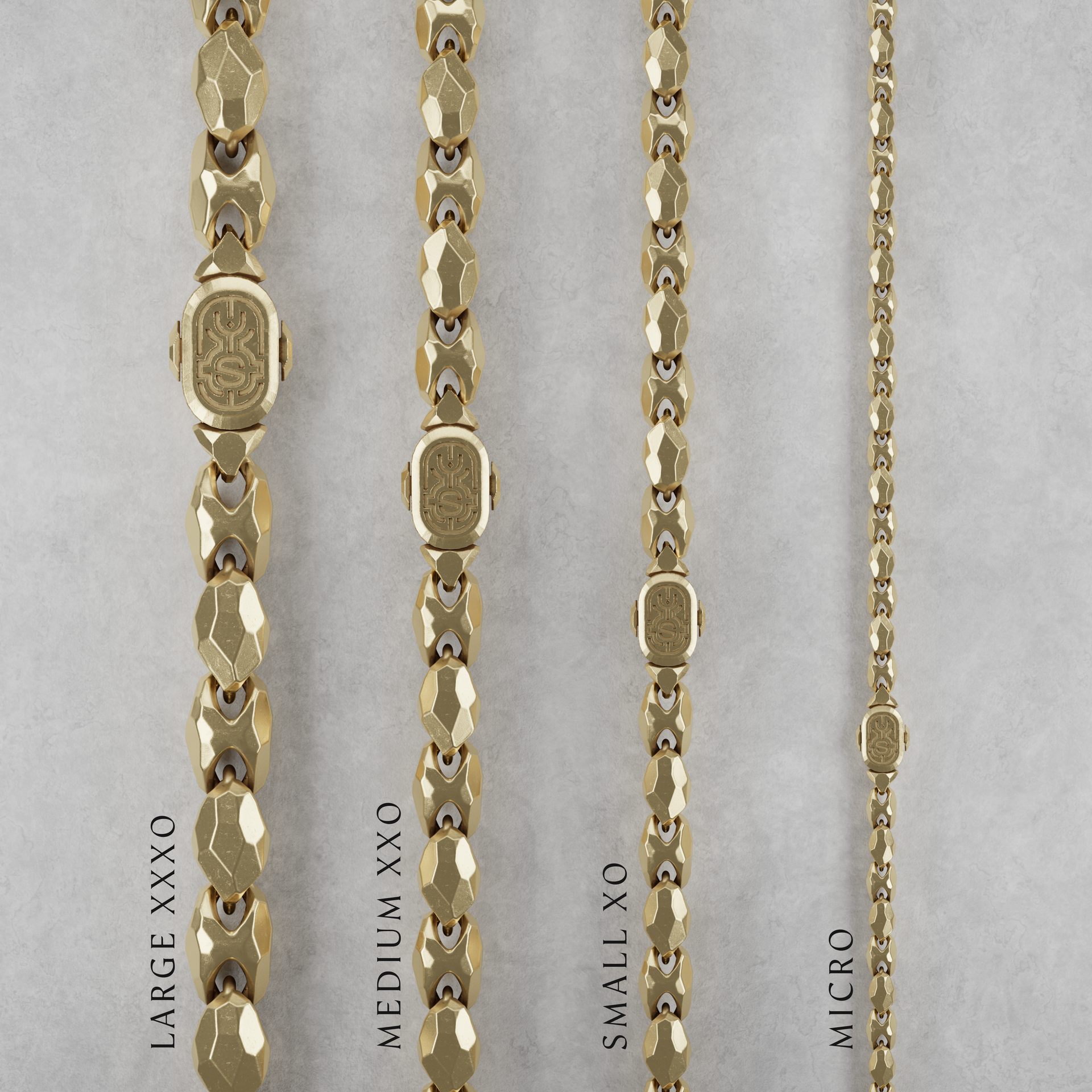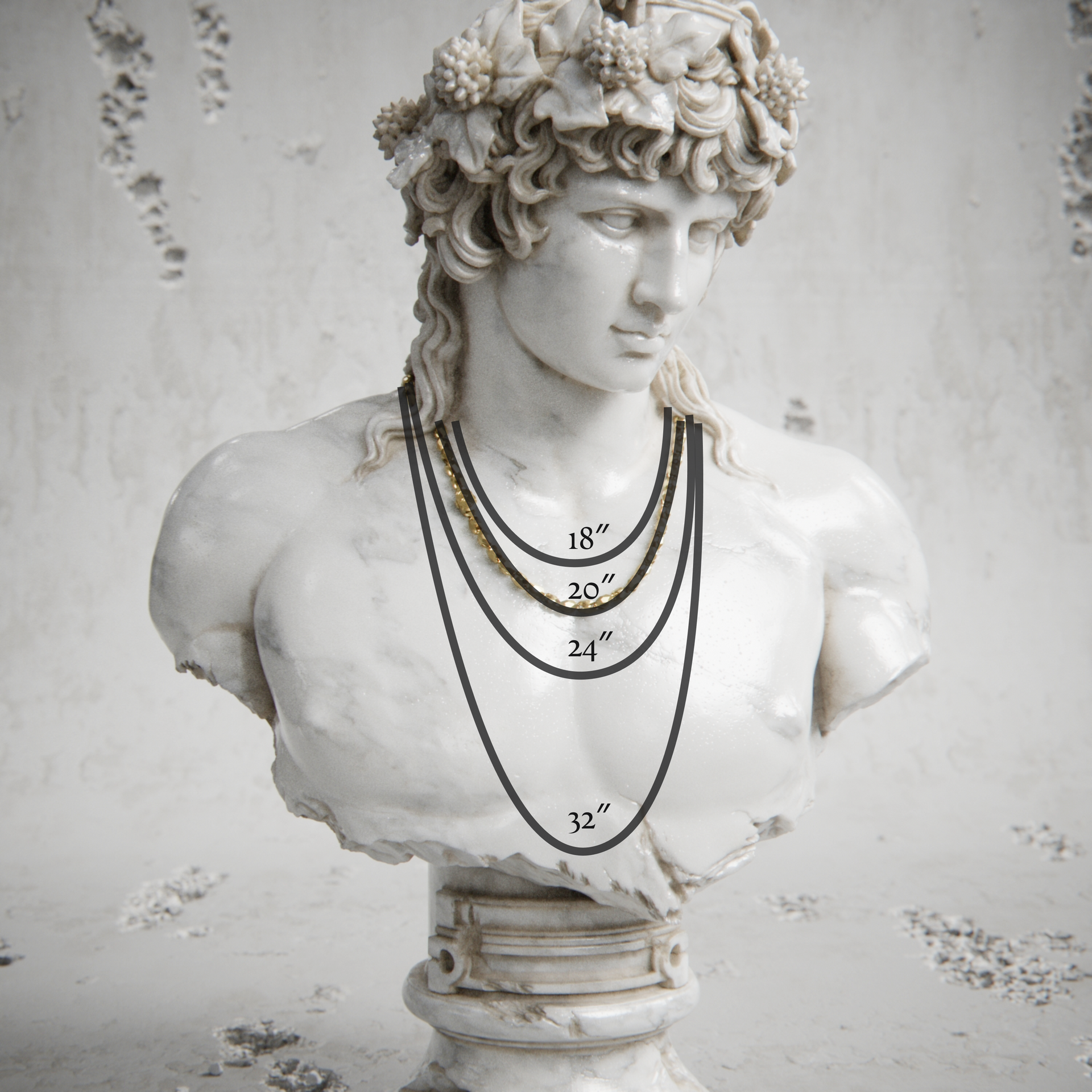 THE TEKKA CHAIN COMBINES VERSATILITY, EXCEPTIONAL TECHNIQUES, AND GALVANIZING CRAFTSMANSHIP TO OFFER COLLECTIONS THAT CHALLENGE THE IMAGINATION WITH A COHESIVE FUTURISTËK DESIGN.
THIS VIBRANT, INNOVATIVE PIECE SHOWS MYST'S COMMITMENT TO OFFERING THE ULTIMATE STATEMENT IN HIGH-END JEWELRY WITH ITS SUBTLE FRACTAL DESIGN.


ALL THESE ATTRIBUTES COMBINE TO DELIVER THE POLISH OF A PRINCE AND THE PIETY OF A PROPHET.
AURME / GOLD
(20.5 K) 
Pure Organic Yukon Gold (AU) 86% - Pure Organic Yukon Silver (AG) 14%
ARGENTA / SILVER 
(925)
Pure Organic Silver (AG) 92.5% - Glacial Copper (CU) 7% - Organic Yukon Gold (AU) .5%