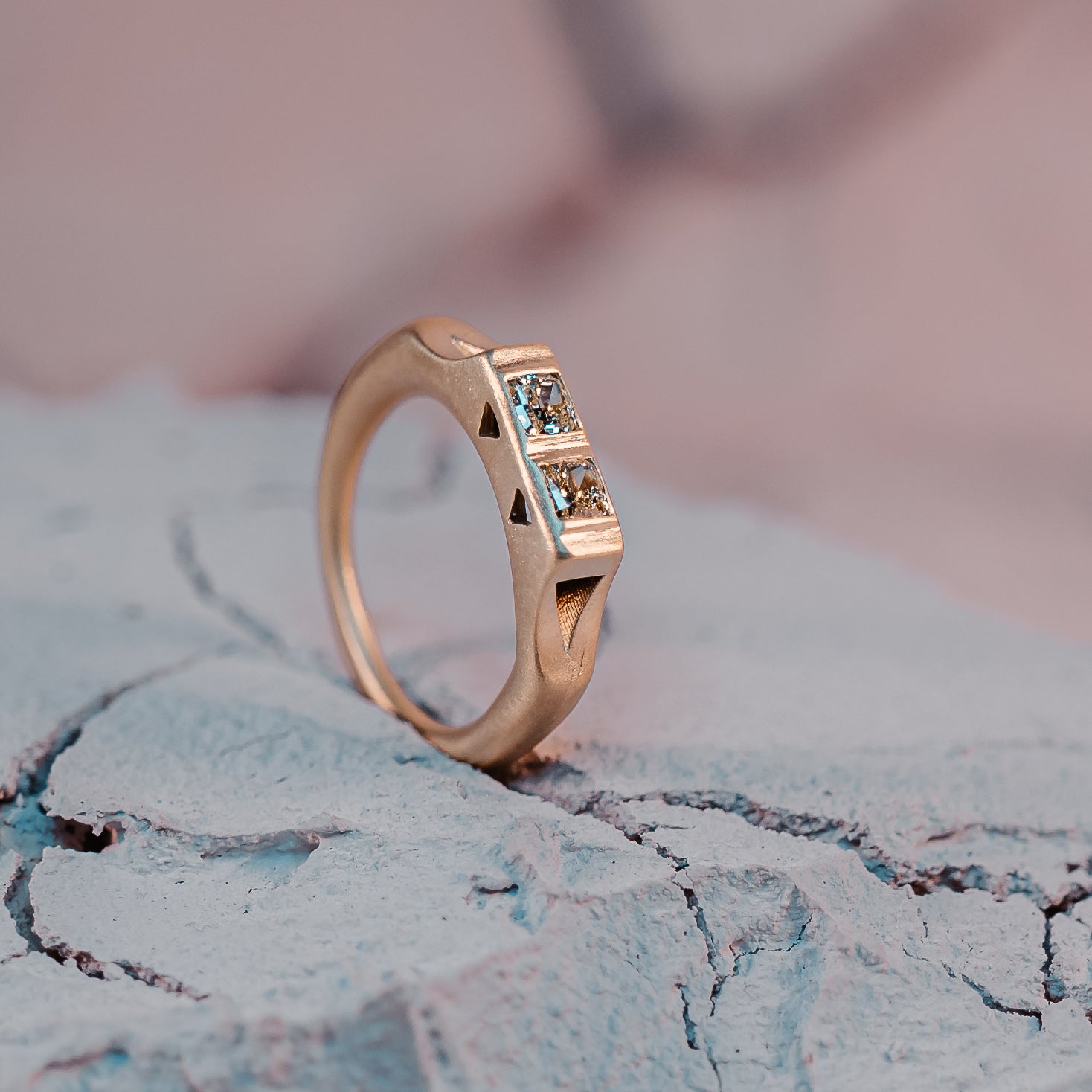 This MYSTEK_AL statement piece embodies the unique.
Change your path, or forge new ones; the ZYGO ring was crafted for those who find comfort in the roads untraveled and those who make a point of finding them.
An adornment that makes you feel at ease while seizing the day and the night.
Drawing from the magnitude and majesty of the Mesopotamian era of design, the MYSTEK_AL series is a pure expression of artistry and innovation. Designed to merit royalty, relics crafted for the hands of modern mystiks and inspired by the knowledge of pharaohtek.
+ PRECIOUS METAL
 .800 / 19 K
Blend : Pur Organic Yukon / Australian Gold Blend (AU) 80%, Pur Organic Silver (AG) 20%
+ PRECIOUS MINERAL

2 X VS1 Fancy Yellow Diamond, Namibia (0.38 ct)
Natural colored diamonds are extremely rare. Only 1 in 10,000 carats of diamonds are colored, and only 60% of the colored stones are Yellow Diamonds - 1 in 16,665 carats